You know even though I have enjoyed staying with my mum whilst my dad has been in hospital, I do miss my craft room. It's been particularly hard knowing that I have stamp sets waiting to be used that will be retiring at the end of the month.
One such set is Peaceful Petals - here's a card I made a while ago
I CASEd this from a card I saw on Pinterest - can't remember who's it was now though. I have also used one of my new favourites Hardwood - it's a great background stamp and I have loads of ideas for more cards using this just as soon as I can lock myself away in my craft room once more!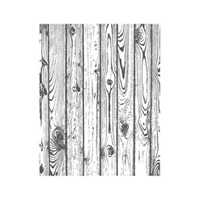 Hardwood

133032

Price

:

£15.95

The Hardwood Background Stamp creates a realistic wood background for cards, scrapbook pages, and more! This limited-time set is only available from 28 January through 30 June, 2014, so order yours today! Available in both wood- and clear-mount.



(To order any of the above current items or items from the Annual Catalogue please e-mail me on deezinesart@icloud.com - a catalogue pdf can be found in the side bar along with the NEW SPRING/SUMMER MINI. Items can be delivered direct to you - just £4.95 p+p any size order. Also see the special offers above in the top tabs - thanks).




You can also shop now directly from my Stampin' Up website - click

HERE

to take a look.




Please don't forget that for a limited time you can join my Stampin' Up Team of deeziners for just £50 - take a look at the details - HERE